ABOUT OUTSOURCING CAPITAL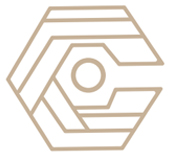 Outsourcing Capital is a trusted partner and a recognized leader in providing outsourcing resources in web design, online marketing and virtual assistant offshoring solutions for startups, smes, corporate and startup entrepreneurs.
With out strong industry experience, combined with our expertise in the latest technologies, enables us to successfully adapt to our clients' diverse needs and makes Shinetech the best choice for offshore outsourcing company.
– Main point of contact
– Oversees all activity
– Manages your team
– Provide monthly reports and project updates
– Code and develop the website
– Front-end and back-end development
– Ensures web coding standards
– Maintain and update plugins and frameworks
– Design the main concept design of the web
– Creates the graphics and layout
– Take lead with the whole creative direction
– Assists the web developer
– Optimise your website's SEO.
– Builds your online presence
– Manages your community profiles
– Generates SEO traffic and monthly audit
– Manages your email and enquiries
– Assist with any admin work for business
– Liaise with customers enquiry
– Update and maintain social media
OUR SERVICES
Our production team consists of four or more members, depending on the scale of your projects. For the most part, we dedicate the following resources to ensure that you get quality work from start to finish:
Web Design
Online Store Building
Dedicated Virtual Teams
Front End Development
Back End Development
WordPress Development
Graphic Design
Logo Design
SEO
Copywriting
Blogging
Social Media Marketing
Press Release Writing
Facebook Ad Design
Data Entry
Video SEO
Virtual Assistance
Online Research

TOOLS WE USE
Here are the online project management tools that we use to ensure that your tasks get done and your projects are on track.